Maryum Ali, Lecture: "Learning From & Applying the Legacy of Muhammad Ali & Other Civil Rights Activists to Social Issues Today"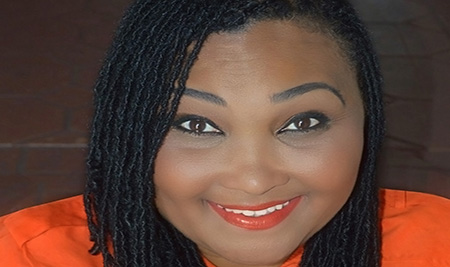 Thursday, February 22, 2018 - 8 PM

All Seats* - $20 (Shippensburg University students FREE with ID)

Maryum Ali, affectionately known as May May, was born and raised in Chicago, Illinois and is the eldest child of boxing legend Muhammad Ali's nine children. As a little girl, her father asked her what she thought her purpose in life was and she replied, "I want to help people." Maryum's efforts to help people have manifested in a myriad of ways throughout her life.

During a successful 12-year career as stand-up comedienne, Ali filled rooms with humor and insightful observations of social issues, while writing rap lyrics with plans of publishing her music. May May released a rap album called "The Introduction," and viewed music as a way to inspire youth to strive for their dreams despite challenges and hardships. As rap music evolved and changed, Maryum decided to find a more direct way to help youth and left show business to pursue a degree in Social Work.

Maryum has 15 years of experience in delinquency prevention and family development and has worked in many capacities in this field including direct practice with families and managing the Mayor's Office of Gang Reduction & Youth Development in the City of Los Angeles. She has also authored a children's book about her father and is a spokesperson for Team Parkinson and The Parkinson's Unity Walk.

Other H.O.P.E. Diversity Scholarship Program events:*

4:45 PM - VIP Reception in the Luhrs Center, $80 (Includes dinner and lecture)

6 PM – Dinner in the Tuscarora Room, Reisner Hall, $55 (Includes lecture)

9 PM – Book signing following the lecture

*For more information about the VIP reception and dinner, call 717.477.1377. To order tickets for the lecture only, call 717.477.SHOW (7469) or online at luhrscenter.com.