Shippensburg University-Community Orchestra Spring Concert featuring Minas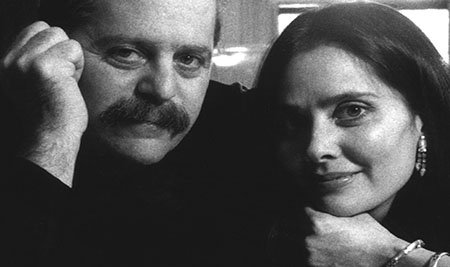 Sunday, April 14, 2019 - 3 PM

Free admission. No ticket required.


Symphony In Bossa


The Shippensburg University-Community Orchestra
will be joined by the Brazilian jazz group
Minas
for Symphony in Bossa, the last major project by master jazz arranger, Bill Zaccagni. Based in Philadelphia for a great part of their career, Minas has been on the forefront of world music and Brazilian Jazz in Northeast United States for the past 30 years. Led by husband and wife Orlando Haddad and Patricia King, Minas has recorded and released 7 albums.
Symphony on Bossa
, released in 2015 was up for 4 Grammy nominations. Patricia on piano and vocal, Orlando on nylon-string guitar and vocal, complement each other and create a mood that only a lifetime of performing together can attain. They will bring with them a jazz combo to add improvisational excitement to this delightful work. More info and bios can be obtained at
http://www.minasmusic.com/about-minas.html
In addition to Symphony in Bossa, the orchestra will perform music of several Latin American composers, notably the popular Danzón No. 2 by Mexican composer Arturo Márquez.