Jeanne Robertson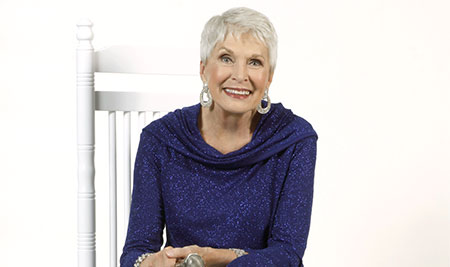 Friday, November 8, 2019 - 7:30 PM

Tickets: $59, $49, & $39


At seventy-six years young,
Jeanne Robertson
continues to charm audiences with her humorous observations about life. This former six-foot-two Miss North Carolina has a vivacious personality, heart, and sense of humor.
Robertson tours nationally and appears regularly on the Grand 'Ole Opry. She has nine nationally released DVDs, three books, hundreds of hours on SiriusXM satellite radio, and over 72 million YouTube views. Robertson's witty depiction of everyday situations never fails to have audiences of all ages rolling with laughter. Don't miss this performance by a truly funny lady!
This show qualifies for the Pick 6 PROMO – Purchase the same number of tickets to six of the indicated shows to receive a 10% DISCOUNT on your purchase! All six shows must be purchased at the same time. Pick 6 tickets
cannot be purchased online

.