Shippensburg University-Community Orchestra Spring Concert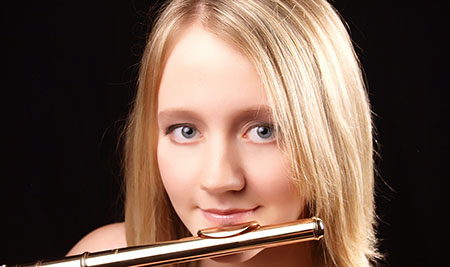 Music to Celebrate Earth Day

The Shippensburg University-Community Orchestra will be joined by dynamic young flutist Emma Resmini for a concert that will provide something for everyone. Ms. Resmini has performed with the Philadelphia Orchestra, Dallas Symphony, Pittsburgh Symphony and has appeared on NPR's Performance Today, where she was Young Artist in Residence, and has a worldwide following on YouTube. Ms. Resmini will perform Carl Reineke's flute concerto with the orchestra. The orchestra will also perform a wide range of pieces to awaken the senses and bring enjoyment; Several pieces to remember Earth Day, Slavonic Dances by Dvorak, selections from Star Wars and Copland's famous "Hoedown." The Orchestra conductor and director is Dr. Mark Hartman.
Free admission. No ticket required.