Brian Regan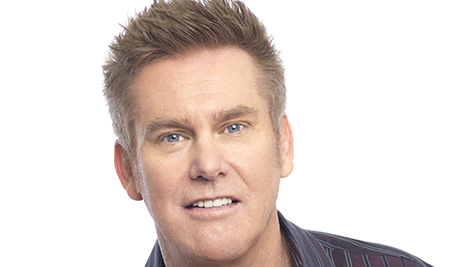 Friday, April 27, 2018 - 8 PM

Tickets: $55, $49, $44 & $39

It's the quality of Brian Regan's material, relatable to a wide audience and revered by his peers, which continues to grow Brian's fan base. Regan has distinguished himself as one of the premier comedians in the country by presenting the perfect balance of sophisticated writing and physicality.
Setting a comedic standard of excellence that others continually try to follow, Regan made history on Sept. 26, 2015 with the critically-acclaimed live Broadcast of Brian Regan: Live from Radio City Music Hall, the first live broadcast of a stand-up special in Comedy Central's history. With his first appearance on The Late Show with David Letterman in 1995, Brian solidified his place on the show and in 2012 he made his 25th appearance, the most of any comedian on the CBS show. A dorm room favorite, Brian's 1997 CD, Brian Regan Live, has sold over 150,000 copies and consistently charts in iTunes Top Ten Comedy Albums.