Shippensburg Symphony Festival Series, Concert III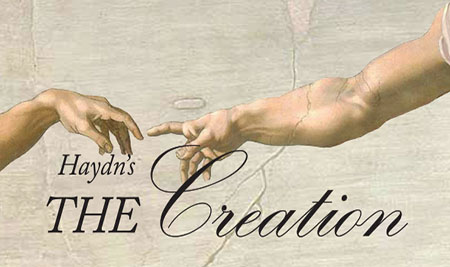 Sunday, July 15 - 3 PM

Series Tickets: $100, $85 & $70
Individual Tickets: $35, $30, $25 & $10 (children ages 18 and under)
The Shippensburg Festival Symphony is an ensemble of professional musicians from Pennsylvania, Maryland, New York, and Virginia. The orchestra was formed to provide regional audiences with top-quality professional orchestral performances. The Shippensburg Festival Chorus is 26 professional singers from Pennsylvania, New Jersey, Massachusetts, Maryland and Virginia.
The Festival is under the artistic direction of Dr. Blaine Shover, professor of music at Shippensburg University.
Robert Trevino, conductor
Robert Trevino has rapidly emerged as one of the most exciting American conductors performing today.

Trevino burst into the international spotlight with unprecedented success at the Bolshoi Theater in December 2013, when he led a new production of Verdi's Don Carlo substituting for Vasily Sinaisky. The enthusiastic audience and Russian press praised Mr. Trevino, "There has not been an American success of this magnitude in Moscow since Van Cliburn". He was subsequently nominated for a Golden Mask award for "Best Conductor in a New Production". Appearances with some of the world's top orchestras have followed in what can only be described as a sensational rise, since his initial success as a laureate of the Evgeny Svetlanov International Conducting Competition in France. Debuts with the Orchestra Philharmonique de Monte Carlo with Mahler's Fifth Symphony have led to extensive touring plans throughout Europe and Asia, including inaugurating the new hall, Opera di Firenze of the Maggio Musicale Fiorentino. Elsewhere in France, his regular appearances at La Folle Journee and La Roque D'Antheron, also resulted in immediate reengagements and a feature on the Arte Channel as well as broadcasts on France Musique and Radio France.

Maestro Trevino returns for his sixth season with the Shippensburg Symphony Festival Series, a welcome return for his many fans in the region!

www.roberttrevino.org


Guest Soloists: Amanda Pabyan, soprano; Dinyar Vania, tenor; and Brad Jungwirth, bass.
Concert III includes The Shippensburg Festival Chorus as well as guest soloists, who will be announced at a later date. The magnificence of Concert III is captured with this brilliant combination of the Festival Symphony with the Festival Chorus performing Haydn's "The Creation." This German oratorio, written in the late 1700's, depicts and celebrates the creation of the world as described in the Book of Genesis. Spectacular soloists will accompany this masterpiece.

Repertoire:
Haydn– "The Creation" (in English)
Please Note: soloists and performers for all Festival Series performances are subject to change.