George Thorogood and The Destroyers "Rock Party Tour" - CANCELED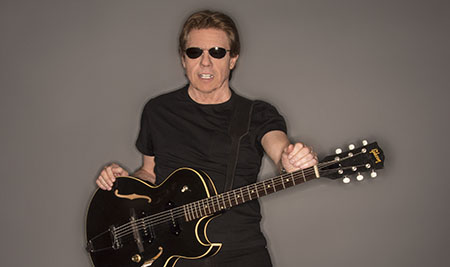 Saturday, October 13, 2018 - 7:30 PM
Tickets: $65, $55 & $45
SHOW CANCELED, please see below.

Due to circumstances beyond their control, George Thorogood and The Destroyers regrettably announce that they will need to cancel their upcoming performance at Luhrs Performing Arts Center on October 13, 2018. The band hopes to reschedule, and is looking forward to performing in Shippensburg in the very near future. Ticket holders should contact the Luhrs Center box office regarding credits, refunds, and other options at (717) 477-SHOW (7469).
It's that moment when the house lights go down and the audience erupts: a drumbeat punches through the darkness, and the stage lights – almost blindingly bright at first – reveal a killer band ready to unleash a catalog of classic hits like none other. That familiar snarl of a slide guitar rips open the room, and you know you're about to experience a bad-to-the-bone icon at his very best.
George Thorogood And The Destroyers
are throwing a Rock Party, and you're invited.
With the recent release of Thorogood's first solo album, his coinciding tour promises to raise the bar, rock the house and tear off the roof like never before. "We play for a different audience every night and that keeps it fresh," he says. "There are people who've never seen us before, and we have to impress them. There are fans that keep coming back, and we want to surprise them." With more than 40 years, 15 million albums sold and 8,000 live shows after it all began, the title 'professional rock performer' still means something to the man and his music. "This is my job," Thorogood says with pride. "I've always loved it, and I love it now more than ever."
www.georgethorogood.com