Uprise Women's Retreat - Guest Speaker: Sheila Walsh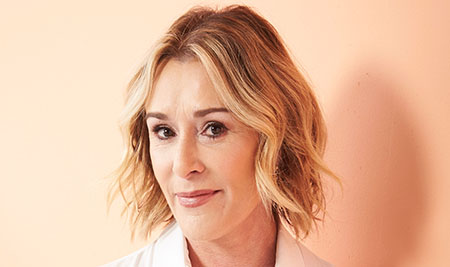 Saturday, January 26, 2019, 10 am - 4 pmTickets:

General Admission

- $25

This event is presented by Uprise Events Live.



Retreat Agenda:
9:00 am – Registration
10:00 am – Welcome
10:15 am - Worship
10:45 am -11:30 am– Session 1 (Sheila Walsh)
11:30 am-11:45 am – Break
11:45 am-12:15 pm – Panel Discussion
12:15 pm -1:15 pm – Lunch (On your own)
1:15 pm – 2:15 pm – Breakout Session
Breakout 1
Breakout 2
Breakout 3
2:15 pm-2:30 pm – Break
2:30 pm-3:00 pm Worship
3:00 pm –3:45 pm – Closing Session (Sheila Welsh)
4:00 pm - End
Guest Speaker, Sheila Walsh
Sheila Walsh
is the Scottish girl who loves to teach God's Word to the over 6 million women she's met and spoken to around the world. She loves making the Bible practical, and sharing her own story of how God met her when she was at her lowest point and lifted her up again.
Her message: GOD IS FOR YOU!
Sheila also enjoys being an author—in fact she likes to write everyday—and has sold more than five million books. Her newest book just released in 2018 – IT'S OKAY NOT TO BE OKAY, MOVING FORWARD ONE DAY AT A TIME . She is also the co-host of the television program Life Today, airing in the U.S., Canada, Europe, and Australia with over 300 million viewers daily.
She loves to support missions work through the Life Today ministry, working worldwide to feed the hungry, give water to the thirsty, provide medical help to the sick, and rescue boys and girls from sex slavery. She most recently traveled to Africa, the Dominican Republic, and Southeast Asia.
Calling Texas home, Sheila lives in Dallas with her husband, Barry; her son, Christian; and three little dogs—Belle, Tink, and Maggie.
You can stay in touch with her on Facebook at sheilawalshconnects, on Twitter at @sheilawalsh, and Instagram at @sheilawalsh1.