Lewis Black: The Joke's On US Tour 2019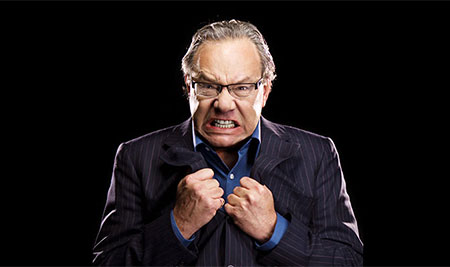 Thursday, December 12, 2019 - 7:30 PM

Tickets: $85, $65, & $55

Known as the king of the rant, Lewis Black uses his trademark style of comedic yelling and animated finger-pointing to skewer anything and anyone that gets under his skin. His comedic brilliance lies in his ability to make people laugh at the absurdities of life, with topics that include current events, social media, politics, and anything else that exposes the hypocrisy and madness he sees in the world. Receiving critical acclaim as a stand-up, actor, and author, Black has performed for audiences throughout Europe, New Zealand, Canada, and the United States. He filmed two specials for HBO, including Black On Broadway and Emmy®-nominated Red, White, and Screwed. He had a regular feature for two seasons on Inside the NFL, for which he earned a Sports Emmy®, and in 2006, he was asked to participate in Comic Relief.

Black has penned more than forty plays and notably voiced the character "Anger" in the Academy Award winning film from Pixar, Inside Out.