George Thorogood and The Destroyers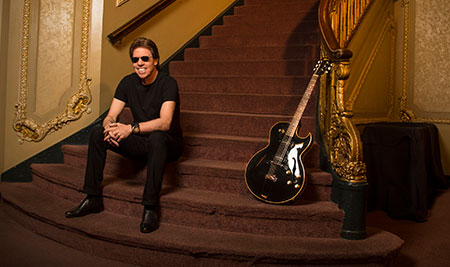 Tuesday, October 8, 2019 - 7:30 PM

Tickets: $66, $56, & $46


Since 1975, they've sold over 15 million albums, built a classic catalog of hits, and played more than 8,000 ferocious live shows. They broke records with their 50 Dates/50 States tour, delivered landmark performances at Live Aid and on
Saturday Night Live
, and became mainstays of radio, MTV, and stages worldwide for more than two generations. Through it all, they've remained one of the most consistent—and consistently passionate—progenitors of blues-based rock in pop culture history.
For the past forty-five years, it's been very good to be
George Thorogood and The Destroyers
. And in 2019, their Good To Be Bad Tour: 45 Years Of Rock will prove why like never before. For Thorogood and his longtime band—Jeff Simon (drums, percussion), Bill Blough (bass guitar), Jim Suhler (rhythm guitar) and Buddy Leach (saxophone)—the power to rock audiences has been both battle cry and creed from the beginning. Thorogood & The Destroyers remain unstoppable.
A portion of proceeds from every date on the Good To Be Bad Tour will benefit the Leukemia & Lymphoma Society.
This show qualifies for the Pick 6 PROMO – Purchase the same number of tickets to six of the indicated shows to receive a 10% DISCOUNT on your purchase! All six shows must be purchased at the same time. Pick 6 tickets
cannot be purchased online.