Forever Motown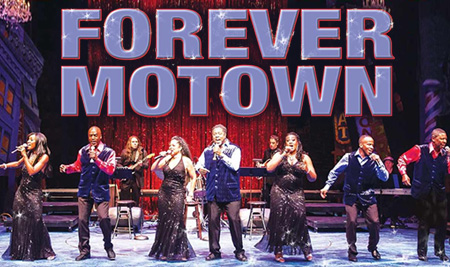 Saturday, June 4, 2022 - 7:30 PM

Tickets: $45, $35, $30, & $20

Imagine seeing the greatest Motown groups of all time, all on one stage together again! That's Forever Motown, and it's so good for the soul. Hitsville churned out all the No. 1 hits back in the 60s and 70s…and this show celebrates the best of the best from Berry Gordy's Detroit hit-making factory. A fabulous cast, backed by a band of incredible musicians, represents Motown royalty—performing the beloved songs from the greatest groups, artists, and songwriters of all time: The Four Tops, The Temptations, The Supremes, Smokey Robinson, Mary Wells, Marvin Gaye, Tammi Terrell, and Stevie Wonder. "Clearly the best Motown Review to date," raved CBS News; "Captures the essence of America's own music in an evening of sheer fun," wrote the Washington Post. "Bring your dancing shoes, and bring the whole family. This is a show for everyone," exclaimed the Entertainment Review. Sing, dance and celebrate the music of your life to songs like "My Girl," "I Heard It Through The Grapevine," "Reach Out," "Shop Around," Dancin' In The Street," "Stop, In The Name Of Love," "Ain't Nothin' Like The Real Thing," "Ain't No Mountain High Enough," "How Sweet It Is (To Be Loved By You)," and "Uptight"—nearly thirty nonstop hits in all!