Nikki Giovanni, Lecture: "Grit, Grace and Glow: An Evening with Nikki Giovanni"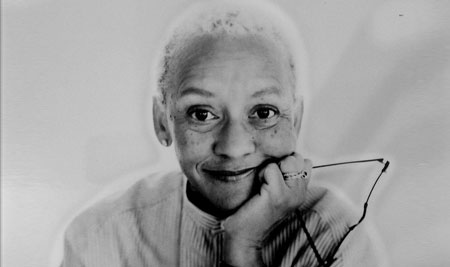 H.O.P.E. Diversity Scholarship Program

Wednesday, February 26, 2020 - 8 PM

Tickets: All Seats $20* (Shippensburg University Students FREE with ID)

Nikki Giovanni is an educator, American poet, writer, commentator, and activist. Named as one of Oprah Winfrey's 25 "Living Legends," Ms. Giovanni is one of the world's most well-known African-American poets. Her work includes poetry anthologies, poetry recordings, and nonfiction essays, and covers topics ranging from race and social issues to children's literature. She has won numerous awards, including the Langston Hughes Medal and the NAACP Image Award. Ms. Giovanni has also made several television appearances, including the African-American arts and culture show, Soul. She has produced several works, including, for children, she wrote Jimmy Grasshopper Versus the Ants (2007) and Rosa (2005), a picture book about legendary civil rights figure Rosa Parks. Ms. Giovanni also found time to teach at Mount St. Joseph College and Virginia Tech University, where she still teaches today.

*Other H.O.P.E. Diversity Scholarship Program events:

4:45 PM – VIP Reception in the Luhrs Center, $80 (Includes dinner and lecture).

6 PM – Dinner in the Tuscarora Room, Reisner Hall, $55 (Includes lecture).

9 PM Book signing following the lecture.

*For more information about the VIP reception and dinner, call (717) 477-1377. To order tickets for the lecture only, call 717.477.SHOW (7469) or online at Luhrscenter.com.