Colin Mochrie & Brad Sherwood: The Scared Scriptless Tour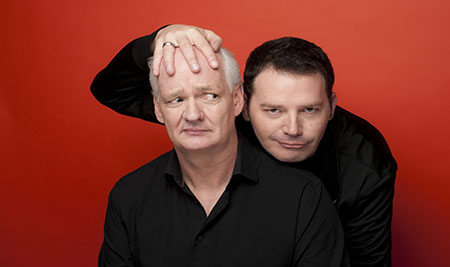 Saturday, October 20, 2018 - 7:30 PMTickets: $45, $35 & $25
Armed with nothing but their sharp wit, comedians
Colin Mochrie
and
Brad Sherwood
take to the live stage to create hilarious and original scenes in their two-man show. Known by TV audiences for their work on
Whose Line is it Anyway?,
Colin & Brad improvise new material every night from audience suggestions and participation. "Interactive" in every sense of the word, Colin & Brad will take the audience on a comedic high-wire act… just like a live version of Whose Line! Get ready for a night of non-stop laughter for all ages! Learn more at
colinandbradshow.com
.